You have to be a paid-up member of the NIC to participate in any of our activities.  For some activities there is a small additional charge to cover costs.       
COFFEE MORNINGS
Coffee mornings are informal get-togethers, usually held on the second Thursday of each month, starting at 10:00 and finishing around 12:00.  You do not need to register for a coffee morning, you just come along when you wish.  We ask for a contribution of 5 Euros per adult to cover the costs, however new members are welcome to come along to their first coffee morning for free.  A raffle is organised at every coffee morning so if you are lucky you may even leave with a prize.
WALKING GROUP
The walking group is an excellent way to see the beautiful Belgian countryside.  The walks are not held on the same day each month, we announce dates and times via the newsletter or via email.  There is no obligation to attend regularly, if you are in town and would like to join the group, you can come along.  Members range from 4-12 and new members are always welcome.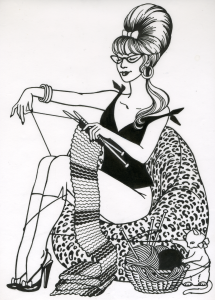 KNITTING GROUP and other NEEDLE ARTS
The Knitting Group is a casual gathering of beginners to seasoned knitters.  The group meets weekly (TBD) for a relaxing few hours of creative needle arts, good conversation and a cup of tea.  We share tips and techniques, information on local yarn stores, and other crafting sources.  Members work on projects of their choice; beginners are welcome!
SHINDO® STRETCHING
Shindo® is a Japanese method of healing and self-treatment based on bodywork. The Shindo® method includes relaxation and balance exercises, pressure techniques and concentration combined with powerful stretching. A distinctive feature of Shindo® is warm, respectful touch and support. The six powerful easy-to-learn meridian stretches affect the body on all levels, generating energy for everyday life.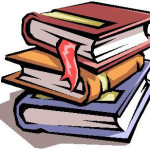 BOOK CLUB
The Book Club meets monthly in members' homes to discuss a selected book.  We generally meet for about two hours and usually have coffee and light refreshments.  We order our own books in whatever language we choose but our discussions are held in English.  In the past we have discussed books from the Netherlands, the United States, the UK, Germany and France.
MAH JONG
Whether you know how to play Mah Jong, have played a long time ago, or have never even heard of the game – you are all welcome.  The good thing about Mah Jong is that you play for yourself:  so if you mess it up, no-one else cares!  In principle, we play Mah Jong every Friday at 10h00.
BURRACO
We play this popular Italian card game every Tuesday starting at 10h30.  If you can play 21, you can easily learn to play Burraco.  Its really easy and lots of fun!
BUNCO
Bunco is a very popular, wildly fun, American dice game.  A fun-filled morning is guaranteed.  We charge 10 Euros to cover the cost of food and prices.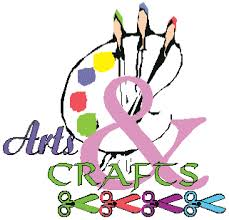 ARTS AND CRAFTS
You can discover and improve your artistic talents by joining our art group and taking part in workshops on painting on silk, acrylic/oil painting, watercolour painting, batik, knitting and pottery.  Courses, which are held every Monday from 10h00 to 16h00, are given on an individual basis so you are free to choose your subject and work at your own pace.
COOK WITH ME
Approximately once a month one of the NIC members give us a cookery demonstration of some of their favourite dishes.  Everyone helps with the preparation and afterwards we enjoy some time together sampling what we have prepared.  These do not take place on a fixed day, are usually held from 10h00 to 14h00 and there is a charge to cover the cost of the ingredients.  When you join the NIC, you could volunteer to be one of our future cooks!
RECIPE EXCHANGE GROUP
The recipe exchange group meets for a lunch every couple of weeks.  Registered members take turns in hosting the lunch, usually for 6 to 8 people.  We share the cooking, with the hostess organizing the lunch and cooking the main dishes.  The other members bring the starter, the dessert and the wine.   We eat delicious food, share interesting recipes, and enjoy talking together.  There is a yearly charge of 20 Euros.
CONVERSATION GROUPS
German Conversation Group
If you are able to have a basic conversation in German you are welcome to join this group.  It is a great way to practice or improve your German and learn about German tradition, culture, food and many other things.  The Group meets twice a month on a Thursday morning.
English Conversation Group
English Conversation Group – Intermediate Level
This English Conversation Group, Intermediate Level, is for those who have a reasonable knowledge of English and would like to improve through practice.  We meet on a Monday morning, approximately once every two weeks from 10h30 to 12h30
English Conversation Group – Advanced Level
The English Conversation Group, Advanced Level, is for those who have a very good knowledge of English but would like to develop their conversational skills further.  The group meets on Wednesday mornings from 10h00 to 12h00.
[This Group is currently full and we will make an announcement when space becomes available]
More information every month in our Newsletter. JOIN US NOW!