5.12.2016 | 17:21
Dear Ladies
It is again that time of the year in which the leaves turn their colors, the days are shorter and it is nice spending our days on the sofa getting cozy and becoming couch potatoes.
Don't do it!!!!!! A lot of activities have started again and you can share the fun of playing cards, knitting with friends, stretching your body, visiting new places in Brussels and doing very nice things together!
I hope everyone had the opportunity to visit many countries during the NATO Charity Bazaar. A special thank you to all those who volunteered in the organizing, working your countries table and helping out with the NIC's table making this a fantastic success. A great day was had by all.
Now the Bazaar is over and Christmas is knocking at our doors. I hope to see you all at the Christmas Coffee Morning. So please be sure to come out and join us for coffee, some goodies and a little caroling as it is a nice opportunity for sharing Christmas greetings and feeling the spirit while spending some time and fun with friends.
'Tis the season to be jolly!!!!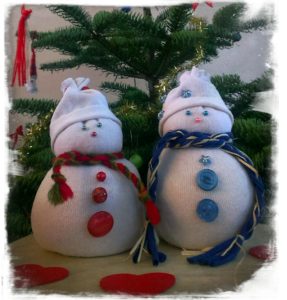 Welcome